The deep ocean story so far…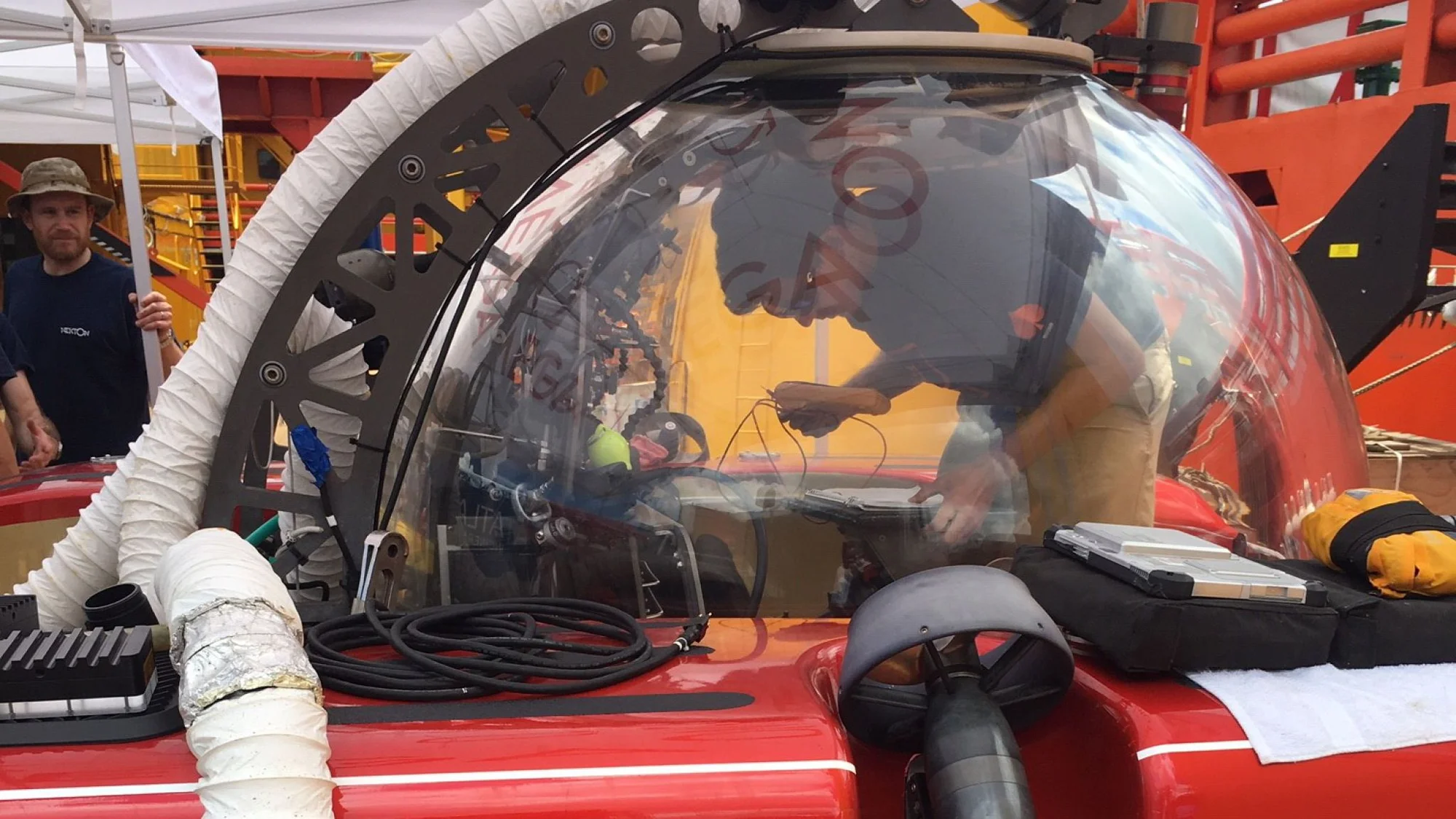 Much head-scratching on board the Ocean Zephyr this morning as the Nekton team ponders how to sort out the mess from yesterday's dive.
When we went under the water, an enormous eagle ray glided into the deep blue and we were treated at the end with a big school of jack that surrounded the sub.
One of the subs chose a good spot to touch down - from behind a rock at a depth of 70m (230ft) the pilot and scientist watched a school of hammerhead sharks and plenty of other marine life.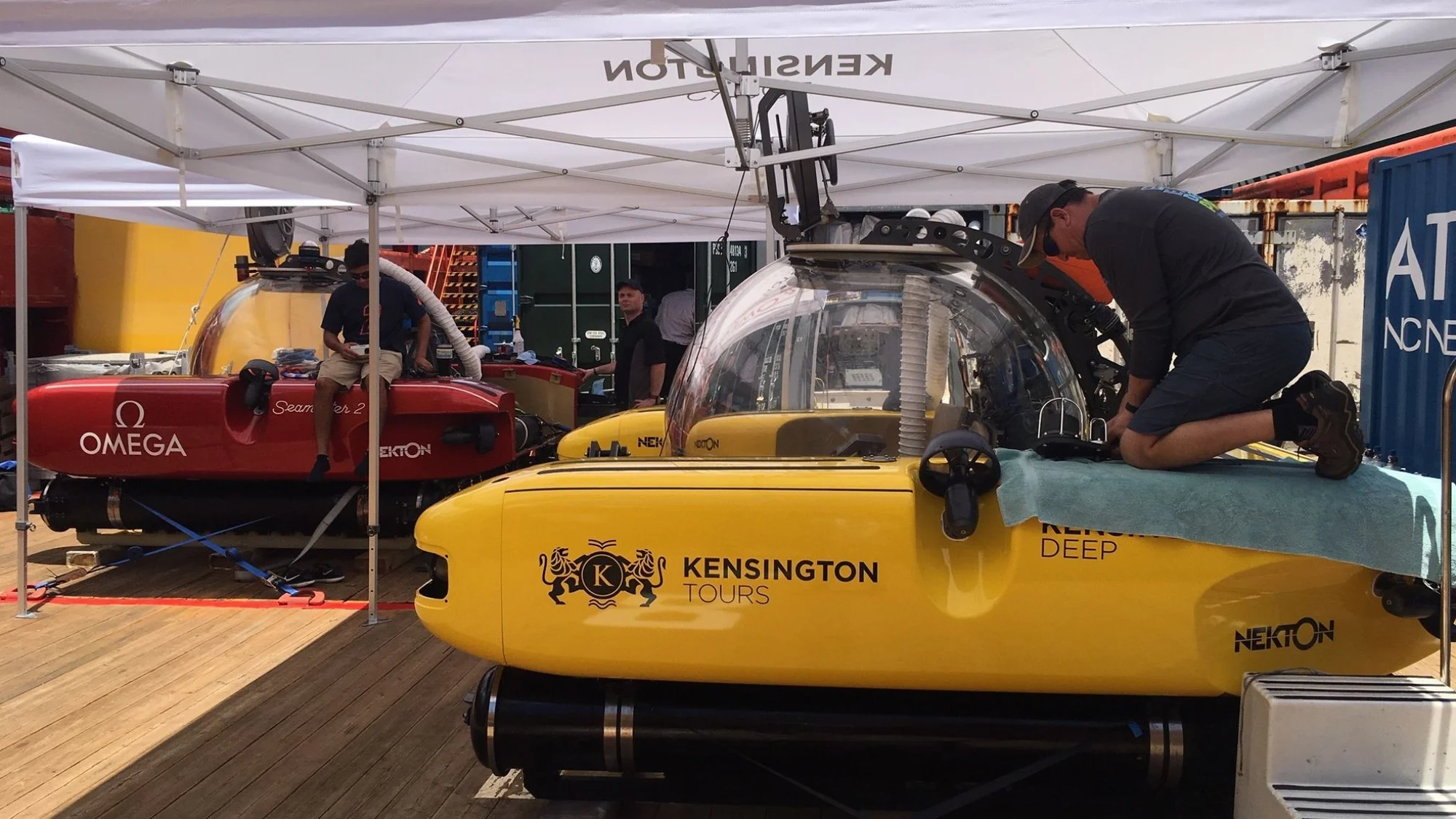 The Nekton team covered the fibreglass fuselage of the subs in wet towels and at one point aimed a fire hose at the sparks to cool them down.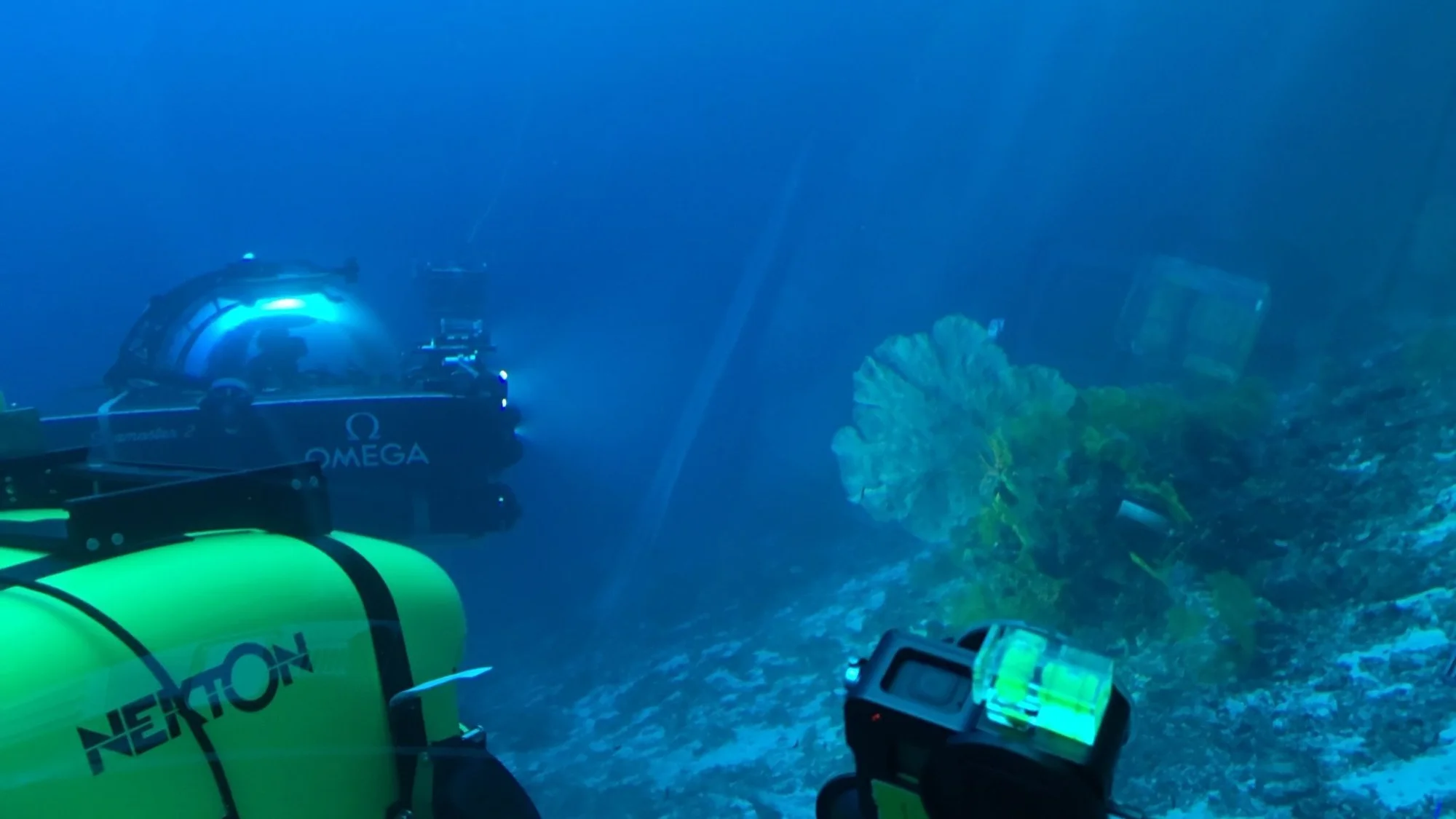 Differences in international power supplies, difficulties with one of the cameras that will bring you pictures from the deep...even attaching the specimen collection box to the front of the sub proved a challenge.
Follow our latest discoveries in this daily blog and tune into the live programmes on Sky News on 18, 19, and 20 March.